Best Darn Torque Converters in the World!
High-Performance Catalog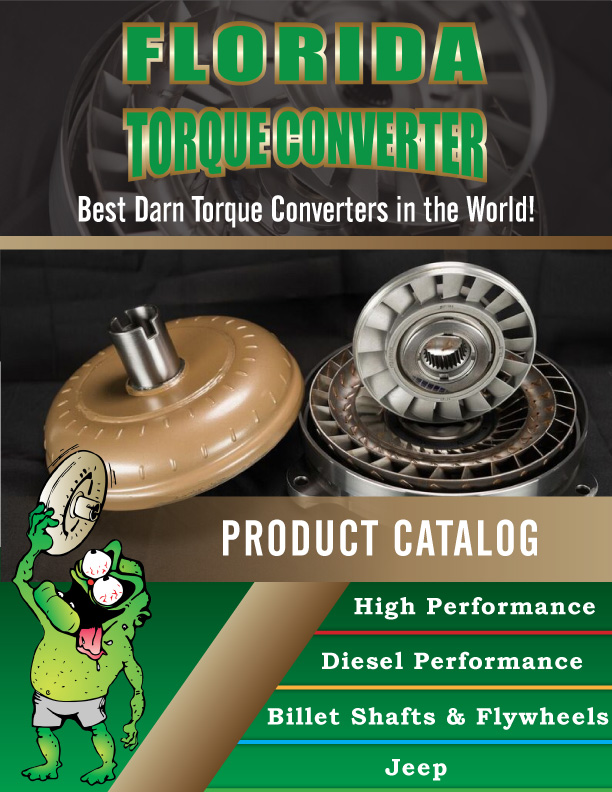 View our latest Hi-Performance Torque Converter Catalog
RACE READY TORQUE CONVERTERS

At Florida Torque Converter we take pride in our products. When we re-manufacture a torque converter we make it better than it was when it was new. We use remanufacturing techniques and materials that exceed the original manufacturer's specifications. The end result is a BLUEPRINTED* torque converter that will perform better than the original.
Florida Torque Converter wants to help you get the most performance from your vehicle. Just tell us what your needs are and we will build a torque converter that will get the job done and hold up under the most extreme conditions.
We take the TIME to build quality into each and every Torque Converter we build.
Our investment in the latest quality machinery allows our craftsmen to make sure your product is superior.
From years of experience we have invented our own custom tools and fixtures to constantly improve the quality and efficiency of our operation.
Thorough quality testing is performed on each and every Torque Converter before it leaves our facility.

* The term blueprinting in the automotive world means that every detail of the original specifications is checked and components are machined and balanced to fit together better, reducing vibration. The term also includes the use of parts and materials that exceed the original manufacturer's specifications. The results of blueprinting a component extend the life of the component as well as reduces vibration transmitted to surrounding engine and transmission components.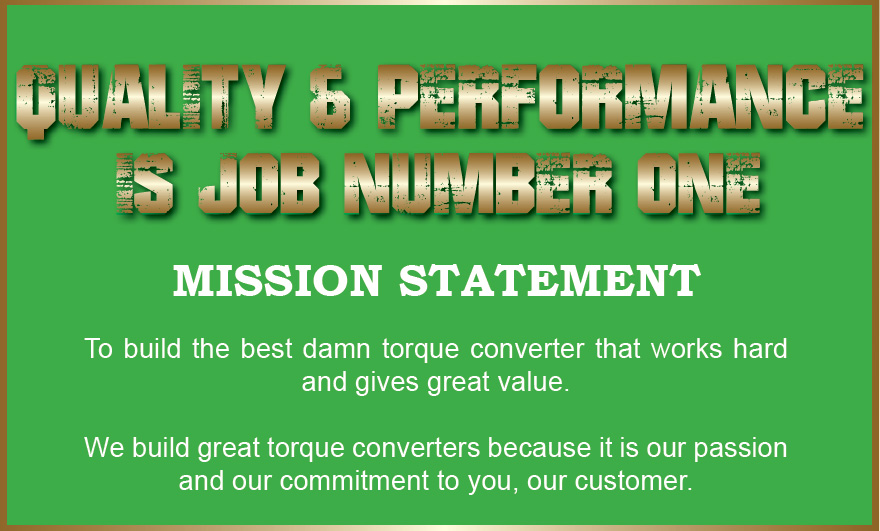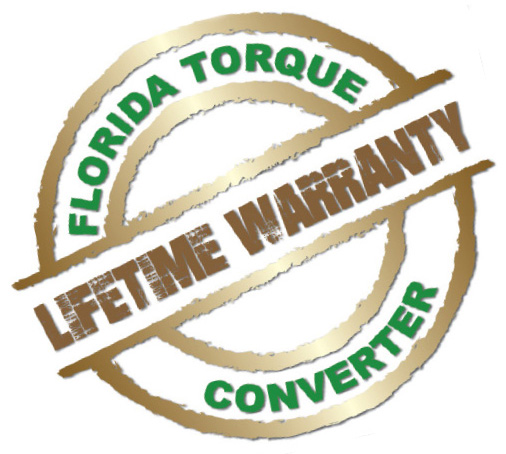 Lifetime Warranty
Florida Torque Converter, Corporation (FTC) warrants to all its direct customers only, that each torque converter, remanufactured or sold by FTC will be free from defects in material and workmanship under normal and proper use and service for a period of original purchaser's lifetime.
FTC's sole obligation under this warranty is to repair or replace, at its option, the defective product at no charge to the customer. Our lifetime warranty covers our torque converters only. FTC is not responsible for any other items such as fluid, other parts, labor, etc.
This warranty will be null and void if repair or replacement is required because of improper installation, accident, physical and, or, neglect, misuse or any other cause other than the ordinary and intended use for which the Product was designed, or if the Product has been dismantled, altered and, or, repaired by the customer or any third party.
Click below to view our high performance race ready torque converters
---